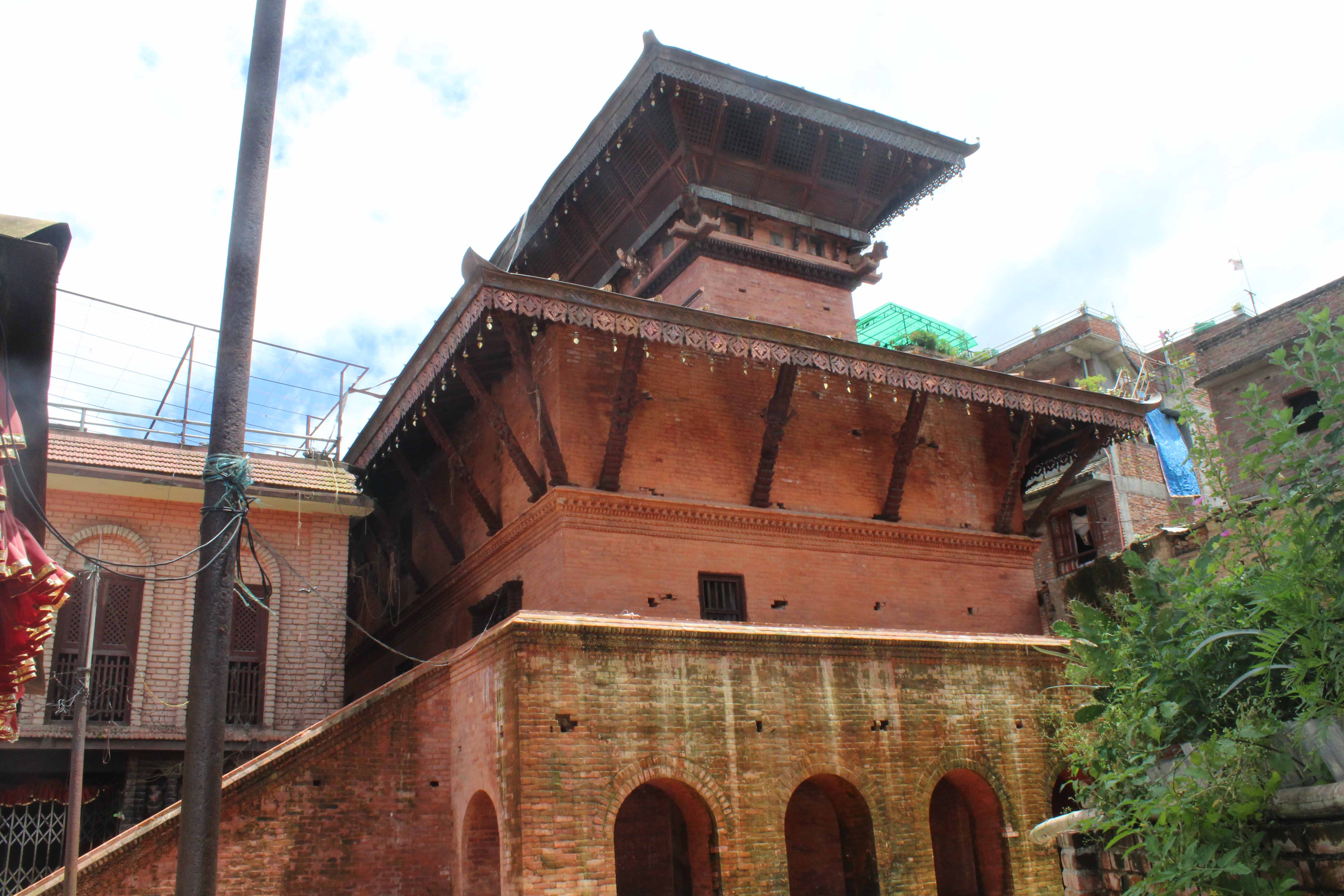 Hayagriva Bhairav Temple
Hayagriva belongs to set of four Buddhist Bhairavas. Buddhist consider Bhairava as the protective and fierce deity who wears a scalp of a horse on his head and carries chains and fetters. The Buddhist idealism treats Bhairava as the ferocious horizon echoing with the vibration of Mind. In Tibet, Hayagriva is considered as the wrathful aspect of Avalokitesvara. In Hindu iconography Hayagriva is a horse-headed form of Lord Vishnu.
At the north-eastern corner of the Macchendra baha is the recently reconstructed Hayagriva Bhairava temple. The temple was destroyed in the 2005 AD earthquake. Though Hayagriva in Sanskrit means horse-necked deity, the image does not resonate any significance of it. Some historians believe that the temple was previously imageless, only a boulder was consecrated as a the sacred image.
A huge metallic image of Bhairava was placed in 1660 AD. This Bhairava is locally also known as Runda-kunda. An elaborate worshipping of the Bhairava of this temple takes place during the annual Manakamana Jatra.